A Separated Woman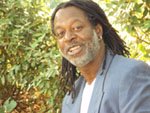 Living in the land of "limbo" why do you feel guilty? Is there any need to explain? What are you supposed to do?
Them pyramids got me!
You know man can be pretty hard on women, especially Separated Women. You say, "divorced, single, married, ((separated)))?
((separated))), you are married but not married, single but not single, divorced but not divorced. Sometimes you must enter into a new box in order to take things to a new level. What's wrong with living separated?
Your thoughts just might not fit their needs. Are we making things worse or is it them? Your thoughts become actions.
So, just why would any person have a need to remain separated over any long period of time is their own personal private business. Talking about running and mining your own business? Government stay out? As long as everything is consensual. What's the problem?
Especially me, I'm open to single or divorced women, but reject Married or Separated women and I thought it was for a good reason. Talking about legality: what's the difference between "divorce/married and cheating", single/immature and perverted? Where are the perfect marriages? Then, why do we criticize the others? Is it all about the paper, the contract or the quality of that relationship? Don't throw the baby out with the bath water.
So why do we force people to enter into either of these categories? Why the added pressure, stress, negative thoughts and actions – Guilty Feelings? Why cause (((separated women))) to feel guilty?
What's wrong with a woman having two men? The Great PYRAMIDS. Slave's letter to former master stirs buzz, just how do you treat a slave? From Slave to Perfectionist? (((Separated and Loving it!))) Motion in process.
(((your inner voice.com)))