The Absolute Truth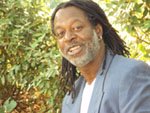 People will say nothing in front of your face, but behind your back, the truth comes out. Why is that? Should we change? How do you tell that kind of people the truth?
I am the truth. I sitting here thinking back a little and I can remember playing out in front of my house, which was located beside a main road. I can remember the number of white people who rather than wave or say something nice, they would actually throw the bottle from which they were drinking or pissed in to make their point. I wonder where those people are today?
Well, they had a car and money enough to throw and try to hurt me back then, so they were of the affluent group way back then.
People tell me, I ought to forget that shit, let it go, this is a new day, but I say; what were their parents teaching them? Have they forgiven me for doing what? Do they see their evil ways? Why would someone, anyone stop hurting you, if you act like it doesn't hurt?
The absolute Truth is Like calling your Momma a Whore. Serious complications associated with commonly prescribed Anti Depressants.
You really don't know whether it is or is not, but the words alone hurt. Even though we were taught sticks and stones may break our bones but words shall never hurt us, why are we so concerned about what others say?
If you think your mother wasn't a whore, then you become offended and go on the offensive. Why must you defend a lie?
If you think she was, then you think about what people will think of you, for doing nothing about someone speaking that truth to you. Why do you feel compelled to retaliate against truth?
Why did it take so long to realize Indian wars and slavery were wrong?
Now hear this! Everybody's momma was somebody's child and still is somebody's family member, yet we can call one a whore and the other a lady. Do you think these people need any kind of logic, rationale or justification, look how long it went on during slavery.
How can what used to be accepted, no longer be accepted? Yesterday, I was a Nigger, then what am I today, in your eyes? Should I care, then why am I trying so hard to follow your lead? Why didn't I care yesterday?
You say today is a new day, but has anything changed for the better? Am I now equal? In whose eyes? Then, why must I prove I'm equal? By whose standards?
Education is a terrible thing to waste. What am I saying here: If you think that was bad, look at all the low-down shit we still do to each other.
What about your Gay half-sister? "Mutually respectful" but disagree on gay rights. He is definitely on the wrong side of history when it comes to those issues.
(((your inner voice.com)))
Celebrating Christmas ought to be outlawed.
Remember when it was against the law for black people to go in the same door as white folk? Rememberance, Admission, Forgiveness, means we can talk freely about that and nobody is angered?