Virginia Livers
Sometimes you just have to let things come to you.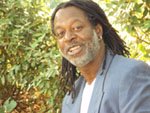 Or is, let go and let God?
Today, I am reminded of a time when I was in my twenties. Today, that was about 30 plus years ago. I was a young military officer coming up through the ranks in the middle of nowhere, when I came across the path of Ms. Virginia Livers, Bardstown, Kentucky.
The phrase, "somebody better to you than you were to yourself" comes to mind, and I am going to leave that right there. During those times Virginia was so talented and willing to share. I'll let her tell you the rest. Along with being talented, she was "drop dead gorgeous".
Always cool, calm and collective, Virginia was "the spirit of generosity and compassion", and full of fire, when needed.
Today, 2011, as I struggle to no end, I bumped into Virginia again and I employed Virginia to "never part again". I really appreciate what she did for me, when I couldn't do for myself and have committed to do the same for her.
When you talk with Virginia, you're talking with someone who really knows how to survive adversity and prosper. I am so excited about this new opportunity.
I do not know where this could lead, but should Virginia decide to apply herself, all my readers will benefit.
So there you have it Ms. Virginia, you have an open invitation to join me/us, as we, "old and young folk" struggle together to get somewhere. Its all up to you?
My first invitation is to invite Virginia to join my petition for a Land Grant. Click here to sign.
"This little light of mine..."
Love you Virginia and welcome aboard...ARt @ your inner voice.com