Higher self-esteem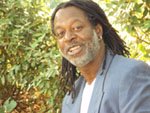 Most of the folk by whom I am surrounded don't even use this word - Higher self-esteem
So from where do you get it? Do you ever teach your children about self-esteem?
Some know how to give and other know how to take it away? If you are not giving it, then you are taking it away.
This is a VERY important invitation I'm writing with a VERY important invitation.
Over my life, I've coached many and many have coached me to elevate my self-esteem, to become happier, more fulfilled, achieve better relationships and put that into place in every aspect of my life.
In fact, it has been determined there is no greater gift we can give to each other than "high self-esteem"! The problem is I have a vision of impacting MILLIONS -- not just thousands... so I soon came to realize I could not realize this vision by going it alone -- without YOUR partnership.
So I founded an affordable way to train or share and champion yourself and others to develop higher self-esteem without the problems associated with excessive ego. It's not a "me" thing, but a "we".
Many of the leading experts have applauded my work as nothing short of life-changing. You can see their testimonies and you can also have your own. What is it that we cannot together achieve?
If you are a parent, teacher, grandparent, coach, or adult who has anything to do with molding lives, I believe strongly my program is THE most important body of knowledge you could possess to make a difference in the lives of others. Many are learning and teaching higher Self-Esteem, just to make a difference in their own lives.
I am just one, do your own.
(((your inner voice.com)))