Oglethorpe Dental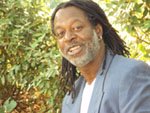 It is hard to find "a good" affordable dentist. Why are patients lined up at 6am in the door of Oglethorpe Dental, when it doesn't open until 8am
You can find a few places to give affordable health care, but dental is a whole-nother story.
While you are quietly sleeping or getting ready for work, Middle Georgia dental patients, with toothaches and other dental problems, are lining up at Oglethorpe Dental to meet their dental needs.
I wouldn't have believed it if I did not see it. For years I've put off much needed dental work because I just didn't have the money and couldn't find a dentist who made me feel comfortable enough to make an appointment I could afford.
After talking with the people at Oglethorpe, I decided to give it a try. My appointment was a "first come first served", so I thought I'd be early by arriving at 7:45 a.m., but boy, was I wrong. After arriving, there was 17 people a head of me. I asked the first guy what time did he arrive and he said, "6 a.m. because he needed to be the first in line." The admin people said, they're disappointed they cannot see everyone.
Every person with whom I talked had nothing but good things to say about Oglethorpe Dental. Why: Because they are "affordable and very good," and after my appointment, "I agree". An extraction, with x-ray and prescription cost me $91.00. Everywhere else, it was at least $80 for a dental visit and x-ray.
"Extraordinary! Dr. F. B. Davis is One man I admire and respect."
The way Dr. Davis runs his office is out of the box and reminds me of a holistic medical approach and book I read about Medical doctor; Clown; Performer; Social Activist; Founder and Director of the Gesundheit Institute, a holistic medical community Dr. Patch Adams
Don't Get Skunked by Gum Disease, Visit Dr. Davis at Oglethorpe Dental
(((your inner voice.com))
Medical Industry National Tragedy and Detriment to Society