Pierce County Lee Street Resource Center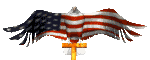 Blackshear, GA
"Serving our community more than 50 years."
Pierce County Lee Street Resource Center (PCLSRC) invites you for a visit, any time.
Located in beautiful, rural Blackshear, GA, it is nine miles east of Waycross, GA., off of US Hwy 1.
Plenty of community activities.

Conference Rooms,

Friendly and professional atmosphere

The food is just "Awesome".
Good old healthy down home cooking and plenty of it. It is the best.....
Home of The Consolidated Men's Club and 100 Blackmen.
Person to contact: Melvin Johnson, Daniel Washington or Eugene McClendon.
phone: 912-449-8800 or 912-449-4213

Pierce County Annual Golf Tournament