The Extra-Mile Day Shawn Anderson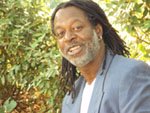 I am going to tell you something, I never told anybody about my website experience, so keep reading
I've been at this website thing since 2005. More than 3000 pages later, I have been scammed, kicked off google and google adsense or whatever, refused google ads, threatened to death, ignored by anyone wanting to make a good difference. I've even been told, "these folk ain't going to allow you to make it". And it still looks as if I have further to go than when I started.
No matter how nice, strong, well I write, the words seem to fall on death ears, by that, I mean no support. I don't think even one of my pages have ever been shared. Really, I think people are afraid to let anyone know they've visited my site. Now, this is a man of my character and I do not think you will find any better!
Race card: You can talk about men, especially Black Men, not wanting to make a positive difference and I am one who does. I do not want to create problems but to resolve them. How can you resolve them if you do not know how I feel. Do you know how long I have taken shit, until this moment? Can you imagine how much shit I have had shoved down my throat? Why sugar coat? Whats-wrong-with-America, we're depending on someone else to do our jobs.
No, I do not think all my pages are good, as a matter of fact, I know there are a few bad ones, but in comparison to what I read everyday, even my worst page is better.
I've always thought writing to be the best way to express yourself. There is just something about "the written word".
I said all of that to say this: Today, is my day and I am very pleased to share this experience with you. It is LIFE CHANGING!
I have been following the emails and newsletters of Mr. Shawn Anderson for about 3-4 years now. He is a person I've admired from a distance. Today, out of desperation, I took a chance at emailing Mr. Anderson and I am so pleased to share with you his words of encouragement and wisdom. I have his permission to use them to step up on and I am honored:
---
Hello, Art!!!
Many talk about the changes they want to see...and do little. YOU, on the other hand, are out there taking charge and creating change!! I applaud your vision and your willingness to take ACTION!
You are a pace-setter. You are also a kindred spirit in your desire to make your life count.
Continue to raise the bar. Continue in your pursuit to create something great. I celebrate you...and am proud to know you.
Warm regards,
Shawn
"I empower people. That's my job."
Shawn Anderson.com

---
Words from such an accomplished "man", I truly respect, take to heart and feel honored he has allowed me to step up on. It took me all this time and work to get here or as Shawn would say, to Climb a "Mountain" in YOUR Life.
So, if you have a Need to Climb a "Mountain" in YOUR Life and we all do, Shawn Anderson is not afraid to be your Sherpa?
Tie yourself to a man with a heart as big as your own...and whose skills are even greater. You got that with Shawn Anderson.
Want to see my mountain, click here. Join me here
---
As to the EMA Foundation...
Shawn created a day called "Extra Mile Day". This year on November 1, 2011, 200+ U.S. Mayors in ALL 50 states have made the "Extra Mile Day" declaration...a day acknowledging the personal power we each have to create positive change in our families, organizations, communities…and world. When we put OURSELVES in motion...others will go into motion, too.
Keep leaving footprints, Art.
Create a great weekend!!
Shawn
Thank you Shawn, art@your-inner-voice.com
Shawn has committed himself to empowering 1,000,000 people to lead a more passionate and purposeful existence, why not make yourself one of them, whether you like yourself or not? Shawn Anderson.com Better yet, why not join him? Shawn Anderson.com
(((your inner voice.com)))