Great!!! Inspiration
Everybody can be great! Now, Whatch Gon Do?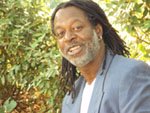 Live in harmony with nature?
A People gracious and friendly?
A people acknowledging individual importance and self worth.
A people serving their God, yet giving room for others to serve?
Being connected and respecting the values of our ancestors?
Do you not think we were all meant to be "Great"? How can we recognize the greatNESS in each other?
Well, we are a great people! We might not be too smart but we are amazing beings! We are a miracle to the world in which we live. However, if even one of us do not use it, what good are we? Remember the chain link thing?
It shall not be so among you; but whoever would be great among you must be your servant, and whoever would be first among you must be slave of all. For the Son of man also came not to be served but to serve, and to give his life as a ransom for many.
Why? It is Great to be a blessing to others. He was one of the greatest teachers, sacrificing his life for many of the freedoms we enjoy today.
I love his words on How To Be Great. He is one of a mighty few.
Though we acknowledge many of his accomplishments today, we seldom practice them. It appears we are drifting even further away.
Come out with great substance, with great content, our reward shall be a great nation and nations shall be blessed.
"If we are to go forward, we must go back and rediscover those precious values - that all reality hinges on moral foundations and that all reality has spiritual control." --Martin Luther King, Jr.
To be great, only takes minutes! "Everybody can be great...because anybody can serve. You don't have to have a college degree to serve. You don't have to make your subject and verb agree to serve. You only need a heart full of grace. A soul generated by love." -- Dr. Martin Luther King, Jr
Everybody can be Great - The King Center
(((your inner voice.com)))