Humble Farm Refuge (HFR)
Petition and/or Donation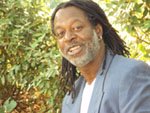 For Clean sustainable living on Humble Farm Refuge
Sign our HFR Petition and/or Donate Now! Why not both?
Humble Farm Refuge is about finding simplicity in times of crisis. In the times of crisis, it's about clearing the clutter so we can focus on what's important, create something amazing, find happiness.
HFR, like my website, focuses on: simplicity, health & fitness, motivation and inspiration, frugality, family life, happiness, goals, getting great things done, and living in the moment.
Gain Exclusive access to who, what, when, where, why about Humble Farm Refuge? Even better lend your name to help us grow. AND EVEN BETTER invest $10, watch, learn and grow. This is your own Humble Farm and Refuge (HFR).
More of Your World. Your Way. Makes it easier to enjoy what matters most in your world. That is the strongest incentive for change. Now, SHOW you care about a Humble Farm Refuge. Sign HFR petition NOW!

This land is your land, this land is my land! Help rid the world of BAD STRESS.
There is one way to show you care, but two ways to register - FREE and PAID. WHY NOT BOTH?
Give the power back to the people - There is nothing like having your own safe and secure place in times of trouble. We all have them and trouble is never far away. Even better, there's nothing like having the opportunity to enjoy the fruits of your labor in the mean time. Petition Our Government, letting them know we have a Plan "B", while they do other things.
Head, heart, hands, and health, launching very soon is a Humble Farm Refuge, so start thinking and dreaming about what matters most to you on the farm and the people you'll ask to join you. Sign our petition now and Grow with us!
Free to Sign our Petition to our Government: Anyone 13 or older can sign a petition to take action on a range of important issues facing our country and the Humble Farm Refuge is THE GREATEST Method of resolving these issues. If you haven't already, Read our Explanation and Overview
More on the history of petitions.
Please lend your name, email address and zip code to our Farm Refuge Petition. Sign our HFR petition FREE
We are petitioning our government to help bring a Humble Farm Refuge (HFR) into fruition. We are petitioning the support of like-minded individuals, who embrace the idea of building Humble Farm Refuges, in times of a declining economy, to be free to work and play as we see fit. Support this idea. We need only 5000 signatures? YOU NEVER KNOW? Sign HFR petition FREE
What does it take to Lend Your Signature for FREE?, Lend your name, email address and zip code, - That's it. We will do the rest.
Start thinking about issues that matter to you, that you would like to see a Humble Farm Refuge in your area and to hell with all the crazy shit. Don't forget to include the people you'll ask to join you.
Building support? It's up to you to build support for and learn about Your Humble Farm Refuge Petition and we're working everyday to help, so know you are not alone; but without your creativity and innovation, this is virtually impossible.
Help gather even more signatures. Can you think of an easier, less expensive way to make a BIG DIFFERENCE? Just show you care! Sign our HFR petition FREE
Social Media Use social media to promote and share; email, Facebook, Twitter and word of mouth to tell your friends, family and coworkers to support a worthy cause, about signing up for what you care about - a Humble Farm Refuge.
GOAL: Enlist 5000 signatures by 31 December 2011. Grow with us!
Paid registration Includes: Contribute your Thoughts, Suggestions and Monitor our progress. When we succeed, you succeed.
For a donation of just $10 or whatever you can afford, you register to become a Humble Farm Refuge Family member.
Humble Farm Refuge family members are entitled to regular updates of our beautiful farm and refuge progress because you have gone one step further in helping to build our dreams. It is the least we can do.
What will you get out of our HFR?
What's in HFR for YOU?
What's in it for the individual? Respect, Raw Talent and Professional skills. We are giving power back to the people, which was taken away post crisis. That's when we are the most vulnerable, weak and the government and predators start to swoop down on us. During times of crisis, with an HFR, you have a safe/secure place of refuge. You can de-stress, take a break, regroup, with access and communication with the outside world - food, shelter, activities, phone, fax, computer, internet. Jobseekers are able to circumvent the job application process and reach employers through direct contact.
To further assist you in your recovery, you can work and play on the farm, while having access to other individuals who will be able to shed positive light on your situation. We are all going through the same things, but are often minus the time and tools to regroup.
After a brief stay to rejuvenate, not having to think about tomorrow, you will be able to return to society refreshed and stable, because you have learned how to work with nothing. The idea is to take nothing and make something.
What's in it for our Community? Unite around issues People care about, Homes for humanity. Recreate a whole new healthier community, using what we have. Renewed respect for people, land and animals.
Crime, Poverty, Environmental and Financial Crisis are causing our communities to suffer tremendously and it is just a matter of time. As our people are laid off, put out, no other offer as viable as HFR, is available and our communities are losing access to very valuable benefits, talents and skills of its citizens. Constructively employed People are our greatest asset. A HFR will maintain confidence and skills, and it all starts with self. Ego based or Eco based?
Wildlife: Birds, Farm Animals, Wild hogs and turkey, Deer, Coyotes, Gators...
Activities: Canoeing, Bicycling, Building, Camping, Equestrian, Entertainment, Meditation gardens, Sewing and other recreational activities, Arts and Crafts, Fishing, Hiking, Gardening, Hunting, Outdoor cooking, Moderators (safety and security).
Admin office
What's in it for Your Business? First you must be naturally and spiritually inclined. This is a tough world and you need to be mentally, emotionally and spiritually strong; not religious but spiritual. As leaders, people look up to and respect you. Ego based or Eco based? You either have the idea or you don't? Employers are able to circumvent the job application process and reach Jobseekers through direct contact.
Your target audience are those, down on their luck, emotionally distraught, with $100 bill to stretch - Veterans, Native Americans, Blacks, Latinos, Whites, Women and those who would enjoy that experience - one big melting pot. People on which you can depend, because they depend on you.
There are more and more of us, each day, who would appreciate any warm and friendly place to stretch $100 bill. This market is growing, but the longer you wait, the less $100 dollar bills. All they want to do is escape the pressures from the outside, especially when they come home.
Will you get out more than you paid in? I would say, no; and who would want out more than they put in? Would you want me to have more than I put in? On the other hand, you would earn more than you put in. RE-CREATION is the key, plenty of activities, food and fun.
1000 ACRES or more, the land needs to be conducive to RECREATION.
These amazing people eager to turn things around are going to save you. We must turn around our fundamental way of doing business, business as usual, which brought us to economic decline.
The opportunity and potential for this lies in the first HFR. Make that one work, it just could go viral, even global.
Encourage creativity, innovation, work with technology and tools to do that. Know what kind of people are needed to get the job done, in the most effective and efficient manner and invest time, effort and resources to bring about peaceful positive change.
Invest in a "value based" HFR! We must setup systems which encourage working together, without losing momentum. We are a hybrid model for all to follow.
What's in it for our Country? Crime, Poverty, Environmental and Financial Crisis are global issues, and when not properly addressed, leads to demise. You give power back to people while our government look to new leadership models. Ego based or Eco based?
Donate NOW to be the first to know the steps we are taking and when it's live and more: Donate Now
Remember to do both. Thank you Art and the Humble Farm Refuge Team.