Positive Emotions
Engendering the six qualities of the enlightened heart
From a nation with a genuine smile, penetrating personal warmth, one of the earth's best-preserved ecologies and cultures, to a nation desiring the same.
Generosity
Harmonious conduct
Endurance
Enthusiasm
Concentration
Insight

These six positive emotions cancel-out the six negative emotions.
Keep in mind great love and achievement require great risk and when you lose, don't lose the lesson.
Bhutan, OM MANI PADME HUM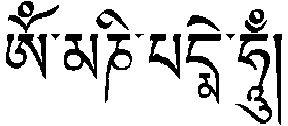 What about being meek and humble?
(((your inner voice.com)))
Chapters_For Cleansing and Renewing!