Retirement Needs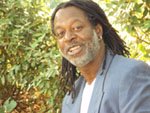 your plan or their plan, which will it be?
People mean well, but is it just for their own good? How much input do you have means whose willing to listen to you?
Does your family know Or is just to kick you on over into another institution?
Planning for retirement is useless, but planning for your "promise years" is most important. It's like planning for a new born baby. Does your children or family members know. Are you planning together?
Independence and Quality of life for Senior Citizens
Are they waiting in the wings for you, then why do they advertise - AARP? Your retirement paradise.
Assisted living is often viewed as the best of both worlds. Residents have as much independence as they want with the knowledge that personal care and support services are available if they need them. Assisted living communities are designed to provide residents with assistance with basic activities of daily living such as bathing, grooming, dressing, and more. Some states also allow assisted living to offer medication assistance and/or reminders. Assisted living communities differ from nursing homes in that they do not offer complex medical services. Assisted living communities range from a stand alone residence to being one level of care in a continuing care retirement community. The physical environment of an assisted living is often more appealing to both potential residents and their families. These communities offer a more home-like atmosphere with apartment styles that typically include studio and one bedroom models. Kitchenettes usually feature a small refrigerator and microwave.
Why? Why do they want to be so attractive to you? Is it because they want to treat you better than yourself or your family? Do you ever think about this money, is money due to you to treat you and your own family? Human Rights.
It's all money motivated, the more money the better treatment. Does your family know your retirement needs?
(((your inner voice.com)))
Funeral Advantage Program - Seniors