Shallow Minds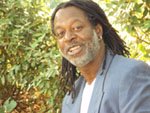 This is a deep subject for shallow minds or is it the other way around?
They say a mind is a terrible thing to waste, but it's a growing problem. How do you "draw a blank"?
It's one thing to be smart as hell but another not to be able to use it. Knowledge is power,,,no, you can know a lot of stuff but not being able to use it, renders it useless. Applied knowledge, which is what's powerful. NOthing happens until you "do". How is it possible to have a "civil war"?
Shallow minds has to do with being so selfish and vain you think life revolves around only you? You are unconcerned about what is really going on in the world, yet you think you can make responsible, informed, sound decisions. You cannot if all you are concerned about is yourself? Why don't they put the plane in the black box instead of the black box in the plane, the black box is never damaged.
Even more disturbing is your children are trapped by your own shallow mindedness.
There is a wealth of knowledge out there, people are starving for it and all you can talk about is your Religion, do you know how much more important shit there is to know than where you take your hypocritical ass on Sunday?
If we don't embrace differences, explore the unknown and unfamiliar, then we turn into very shallow minded people consumed by ignorance.
Ignorance occurs when a person has never been exposed or taught. Stupidity is refusing to learn.
(((your inner voice.com)))mdw