Buying or Begging your way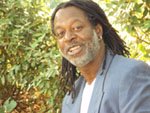 Do you buy what you want and beg for what you need?
Should not that be just the opposite: Buying what you need and then you will not need to beg for shit. It doesn't work properly the other way around.
People who buy what they want will invariably end up begging for what they need. Homeless people buy what they want and beg for what they need. But just think of the implications if everyone did that, we would aggravate the shit out of each other.
Don't think this is just a homeless problem. Probably why the homeless adhere to the strategy is because our government and society adheres to the same problem. Credit equates to ...
It's a How do you Get people Begging to Buy From You mentality? If we helped the poor then every other thing would fall in place wouldn't it?
It's just a matter of prioritizing, being responsible and getting things in divine order, saying if we got what we needed, then we would have what we wanted.
Instead of buying or begging your way in, anybody can "publish their way in" using the tools of social media. EVerybody can be great, all you have to do is serve. Buyers' Remorse
(((your inner voice.com)))mdw
My sore . respect for what you don't know.