Talking Turkey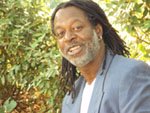 Why do I do this? Don't I have something better to do?
Do I generate numbers to make you think one of them is your social security number? Would you click for more information? - Identity theft, cyber crime.
I can think of many things I could be doing right now, but you cannot rush life and you are better served not rushing your time. But can you be most productive, when nothing is going on?
If we are so good, why don't we have anything? Is good the key?
We all have things that speak to us, whether we acknowledge them or not. They wake us up in the mornings, falling in love; but nothing like this. After age 50, what are you going to do?
When are you leaving? Is there really an us? Talking about unity and love, where do you draw the line? On which side of the line are you?
Do you know how to get what you want, is that you do not want too much out of life or you just do not understand?
We all have secrets we keep locked away, friendships we pretend, relationships we hide and the most dangerous thing about them all, "Those things you hide, you hide them from yourself". How can that be?
First you stuff the turkey, then you stuff your face, but how did you really get to do that?
Is it because you do not admit, or think nobody will know? Does that mean, it never was so?
Appreciate all those who made it possible.
(((your inner voice.com)))
An American Style Thanksgiving