Share Holiday Moments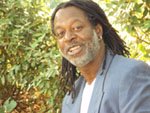 Our differences are the beauty of it all. For a stress free holiday season.
Let us see how you live. An Alzheimer's Moment, Stop being stingy! Don't cut yourself short.
Take a few moments and share your story. November is the perfect month to practice living in a state of gratitude – the Harvest.
The anticipation of the holidays has begun! If you're like me, you're looking forward to gathering with friends and family to reconnect and reminisce about years past and planning for the future. Stop being so stingy! How else is a family supposed to work and play together? We are one big family!
I am writing this because I too want to be a part of your memories. I'm asking all of our (((your inner voice))) champions to spend time sharing.
Make your holiday season stress free! It's all a state of mind and a state of mind is a state of being. That's why I'm excited to share my Holiday Spirit. Think on those without and share.
Help create and maintain more mutually supportive relationship with All, by sharing with friends and family to get them in the holiday spirit and get an instant reaction you didn't expect.
Grab a cup of cocoa, curl up in front of your computer and spread some holiday cheer today!
It's not what you have, but what you do with what you have. Learn and teach - Share your wealth with the "whole world". There nothing to hide, only to gain. From each other is how we learn and grow.
It will come back to you, if for nothing more than an Alzheimer's Moment. One man's trash is another man's treasure. Live and let live.
Get in the spirit of SHARING! Everyday is a HOLIDAY!
Sincerely,
Your friends at (((your inner voice.com))) Art