magnetize your audience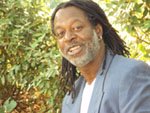 Get intimate and be CONSISTENT.
Some experiences in our lives may seem difficult to handle. Our way appears dark, and we reach out for greater strength to sustain us - understanding.
What is your passion? Will you or can you talk with me about it? At what do you want to be successful? At what do you want to be on top of your game? For what do you want to be known? How do you reach your passions?
What can you contribute?
Believe it or not, we all have an audience. Teach them and prosper! Forget them and perish. This is absolutely fundamental to success in life. Any other way leads to TRAGEDY.
Are people afraid to be intimate with people anymore? Do we have too many hang-ups? We talk that embrace diversity shit, but do we really embrace it? We talk embrace change shit, but do we ever get over our own stumbling blocks?
Here is another Time-Tested Tactic and proven success tactic, so why don't we embrace it?
Truth of the matter is with years of experience, thousands of dollars, massive talent, deep desire and commitment to help others, we just cannot seem to beat economic and social decline. Our lies have finally caught up with us.
Magnetizing your audience is your light to the world. Your light shines steadily within me, it dispels all darkness and illumines my mind and heart. I am uplifted, sustained and strengthened. I am fully supported and my needs are met. Love and light comforts.
How do you magnetize your Audience? Love and light. Effective Communications: Teaching and Learning. Reading, writing, communicating with all your emotions. One successful CEO said, You can build a good business selling bad coffee as long as you are consistent.
Be CONSISTENT: Teach them and prosper! Forget them and perish. Why? Because the world is waiting for your gifts– and you've been waiting your whole life to give them. Now, watch the economy and society INCLINE.
Passion makes desire.
(((your inner voice.com)))
Good news Bad news, that's depressing