funding-sources, small businesses and entrepreneurs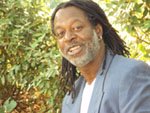 Do you believe in the tooth fairy
Because you do or don't, you still have to pay! Here you can see what you are up against whether you join or not.
Networks help small businesses and entrepreneurs find funding sources. Where is your network? Think of us like a match maker - you pay to get access to a database (just like Match.com). We are successful with entrepreneurs in your specific industry ranging in investments from $10,000 to $10Million. Depending on how heavily you would like us to get involved in the search for funding - the price points are at $249, $1000, and $3,000.
Per our discussion I would like to offer you a valuable bundle deal that is currently being offered at a tremendous discount. I think this will help you start your funding search, and our network certainly has the kind of investors you seek. Help me build my own network.
Typically we charge $249 for access to our network, and another $250 for the ability to post an ad or funding request. In order to get you started, I would like to offer this multi-pronged approach to funding combining both of these for a price point of $400.
I should charge $250 bucks for an ad on my website and I will If you ain't got $250 bucks what do you have?
Funding is a process that can be full of perils and pitfalls if not done correctly. If you want anything done right, then do it yourself. Help me build my own network.
Depending upon which level you choose, our team of experts works closely with you throughout that process to help you learn to navigate safely through, including:
*calling investors on a quarterly basis
*reviewing your pitch and business plan
*one-on-one coaching
*relationship building
*providing contact information for investors
*access to our network
*access to executive team
*best ways to approach investors
*targeting the right investors
Boy, that sounds like a lot of work Sign.
Why can't I do this for myself? Create my own network of valuable investors. Now, let me see if I can find some valuable investors: Converting people to power
All of our investors are verified, they are "real" and meet the underlying criteria of becoming a credible investor (click here to learn more). Is this rocket-science or what?
We are not a broker, we do not lend our own funds, and we do not take any backend fees. Networks make an annual commitment to provide you with full access to the investors on our network.
So why not create your own damn network? Can we have too many? Help me build my own network.
(((your inner voice.com)))