Making your House a Home!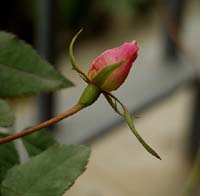 What would happen if everyone...
I've rich and I've been poor, in and out of love, but the ability to be great has never escaped.
Do you hate doing the dishes? Do you hate cleaning?
Decorate your house! The Easiest, quickest and most simple manner of making your house into a beautiful home! Discover your passion?
Use your passion to make your home a beautiful house.
Do you buy what you see or to compliment what you have? Do you buy everything new? Is that practical?
A beautiful home, how important is that to you? How important is your home to you? What does that mean for you? Why don't you have it? You are what you create.
Remember, it is all about you, but timing is everything? How much time do you spend decorating the place you call home? In what areas do you focus? In what areas do you ignore? Why?
How do you build a beautiful community? Does the cost, location, size make your house a beautiful home? Then, what does? Why not your own community?
What does the church mean to your home?
What does that say when you move from one community to the next looking for high society? Why don't you move from one state or country to the next? What exactly are you doing to contribute to the beautification of our country, our world?
Where do you need to look for sources of inspiration and beauty? How much does it cost and from where does it come? Hair, Nails, Cars, Money, Education…? Does it cost any more than your ability to maintain a wholesome home?
Decorate with all the things you love, could be candles, stones, lights, gardens, flowers and many more - Like butterflies attracted to certain flowers.
How else do you get love in a home? Are you a woman with utmost elegance in your style and design! Is your home your most high and sacred place? Are your stories truly inspiring and creative? Look around you and learn exactly how you are living?
How often do you use it?
Most want it but does not want the work that comes alone with having it? How could that be? Most want the lazy way out. Is there a time for paper and a time for the real thing? Do you really know how much work is involved to maintain a healthy swimming pool or spa? This is how you turn rundown communities into upscale thriving communities - work. That is the return on your investment, roi. Does it have to be this fancy?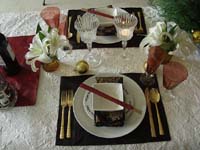 Does it have to be just this way?
To you, just what does any of this mean? Share "Good Wishes for all" ... from my Home to yours, All without a shot being fired!
(((your inner voice.com)))
Man-on-a-mission-seeking-woman-on-a-mission
(((your inner voice.com)))
Related articles: A House!