"Lifting As We Climb"

Olivia Thomas "Guardian" The Old Governor's Mansion at Milledgeville, Ga
Another of her favorite saying was: "I am always as glad to see you as you are me." - Olivia Thomas,Georgia College & State University Connection • Summer 2005, pg. 16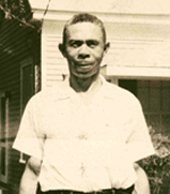 Otis E. Thomas, "The South Side Slugger",
Husband, Father and Painter
Otis Thomas, the South Side Slugger, 21,509 stadium fans can't forget the spectacular victory by Thomas, who beat Max Marek in the greatest of all Golden Gloves bouts in 1934 heavy-weight finals.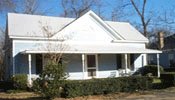 My Parents
The Thomas Family House
310 South Clark St.
Milledgeville, GA
Otis and Olivia Thomas, Owners
Historic Landmark
1895 to Present
The Annual Stay At Home Tea
Sallie E. Davis Club