Signal Utility Locating Company

Specializing in
Drilling Information and Utilities Difficult To Locate
Commercial or Private Infrastructures
Locating
With or Without Tracer Wires or Maps
International Locating Services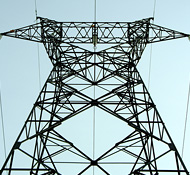 "Call Before You Dig"
#811
Pre-Construction Videos, Pin point Locating -- Confirmation both Horizontally and Vertically (+). Precision!
Gas • Electric • Telecommunications • Fiber Optics • Cable • Storm Drains • PVC • Water and Sewer Lines and Systems
Underground...Inside Buildings...Private or Commercial.

Signal Utility:
Understands the importance of accuracy and quality of service.
Meets and/or exceeds legal and regulatory requirements.
Save time and money. Call to inquire. Ask about other utility locating services or surveys.
Utilities difficult to Locate?
Learn where it is and how it's running, "The first and only".
"Call Before You Dig
#811"
Signal Utility Locating Company
"Licensed and Insured"
Chris Starks, Owner
P.O. Box 291
Williamson, Georgia 30292
Mob.770-355-7814
Email Signal Utility
Dig Safely!

Member:

National Utility Locating Contractors Association
The Blue Book - Building and Construction
Visit me here.