Combating Human Corruption and Strengthening discipline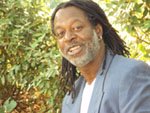 Are you doing your job or is your job your excuse? Does that mean we quickly destroying ourselves?
Human Resources, we created them and now look how "fucked up things really are"?
Moving Forward, I'll Need a Few Good (Wo)men.
It is t-totally "fucked up" the way we treat each other today and we know that from "yesterday". And there is no better way to put it.
All of this addresses the issue of Public Confidence. What does the public have to do with this? Does it mean Home never was right? Human resources, where did things go wrong and how do we fix them?
Where do we start? Police are those people at the forefront of the fight against crime, protecting human rights and freedoms. This is a confirmation of how bad things are within our public. It means people only behave when police are around. What happens when authorities are more corrupt than the public they have sworn to protect and serve? What a lesson to learn and teach?
MEDIA was raised to improve Organization and Personnel issues by accurately reporting on internal affairs, specifically addressing public issues. What happened? Trust issues abound.
What principles do you hold in the selection of future candidates? What is decent, comprehensive, educational, health status, business, personal and moral-psychological. Are we getting closer or further away? What are the new qualities of candidates? Experience needed!
What principles you hold to curb abuse by employees? Purposeful work to rid the ranks of undisciplined staff.The office of HUMAN RESOURE is responsible for the operational and control of personnel, with the tasks of detecting, suppressing, warning and prevention of offences among staff. How did Human Resources allow this one to slip? What happened to our purposeful works?
With regard to the eradication of corruption and strengthening discipline, public participation is a must. What happened? Where is the better innovation and creativity, the wise and strong?
You have crossed "The Point of No REturn". Would you know if you were too weak to return? How does anything good work in and through you, when you have every excuse - too old, too sick, too poor...? How long will you last?
How do you encourage others to take action, and together we make a positive difference?
The public, it is our responsibility and task to prevent such violations. The more we have someone else doing it, the less attention paid and the more the real problem goes unaddressed. In our case: It is too little too late.
Why don't you listen to yourself, can you not be trusted or depended upon? Are your powerless? Combating corruption and strengthening discipline starts at home – a few Good (Wo)men.
Take action, for it is your duty, and we are with you; be strong, and do it.
(((your inner voice.com)))