Christmas Consumer Credit Counseling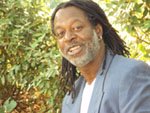 Good sign or bad sign, Christmas Consumer Credit Counseling hits all time high in USA, why? The real meaning of Christmas.
What about our own Spiritual Laws? Which laws take priority, man's or spiritual?
I admire the idea of Christmas just as much or more than the next guy, but What's happening to it, the real meaning of Christmas? Are we stuck in a rut? Are we getting further and further away, while pretending to be getting closer? Haven't we gone too far? Does not something need to be said?
I think about Christmas 2011 and I want everyone to have a Very Merry Christmas.
I am not even sure if that phrase is politically or socially correct anymore. Though Christmas is about the birth of Jesus, we're suggesting that all references to Jesus Christ be removed – Xmas?
Money, finances and commercial aspects of Christmas, coupled with the removal of Christ, what exactly are you celebrating?
With the Christmas season approaching, the spirit of "giving" is discretely and overtly replaced with "the spirit of buying and selling", "a shopping frenzy", and is largely characterized by hostility and violence. Pressure, temptation, depression are so great, Christmas Consumer Credit Counseling has become necessary and popular, even more popular than the meaning of Christmas itself. And all of the spiritual aspects of Christmas have fallen under this subject.
People are collecting material junk to give to kids and others further promoting the commercial and marketing aspects, and to signify, "they got something"? Instead, would it not be better to teach and practice the real meaning of Christmas? Why create what we do not want?
Why would money or anything to do with money be associated with "what used to be" one of America's most sacred spiritual holidays? How can we not see the trickery? Don't we know trickery is strictly forbidden, it's a blatant violation of our own Spiritual Laws?
Isn't Christmas meant to be a Spiritual Holiday? Are you you saying, "we can mix the "do's and don'ts"? It's a celebration of everything? How can we think we're celebrating the spirit of Christmas by shopping until we drop? Think about the implications of what we're doing, what we're passing on and what we refuse to acknowledge. And we know without a shadow of a doubt, "we are sinning like hell".
Christmas has become a season in which Americans very cleverly prey on each other. Our desires to give have moved from giving what one has, to buying what one cannot afford and giving to those we only think will "give back" - A ponzi scheme. Christmas in America has become one of the biggest evils and money making rackets since Indian wars and the Trans-Atlantic Slavery.
So, where are the Spiritual aspects of Christmas? Happy Holidays.
(((your inner voice.com)))
Christmas Wishes, Share your holiday